You imagine it and we will create it. To deliver the best service we learn everything we can about our clients, such as their products, services, goals and target audience.
Announcement Cards, Business Cards, Flyers, LetterHeads, Magnets, Postcards & Much More...
Bumper Stickers, Custom Roll Labels, Roll Labels & Stickers.
Buttons, Mugs, Table Tent Cards, T-Shirts & Much More...
have a project you want to kick start? we are here for you
PRINT & graphic design
Make your brand stand out from the rest with our graphic design skills and print services.
We understand how important it is to express your ideas effectively through print. We are passionate about business marketing projects and helping them improve their craft and process.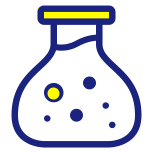 Business Card, Cube, Custom Boxes, Pillow, Wine, Sales Presentation & Much More...
Adhesive Vinyl, Banner Stands, Car Magnets, Car Wrapping, Flags, Large Canvas, Signs & Much More...​
WEB DESIGN
Our web design services aim to take the weight of internet marketing off your shoulders, providing everything you need in a single package.
LOGO PROJECTOR
They provide the ability to project an image of your logo. Amazing for high traffic areas attracting those who go with their ayes anywhere except your business.
marketing & promotion
EDDM Flyers distribution, Social Post Scheduling and Instagram Followers Generator.
We pride ourselves on the ability to work closely with our customers and produce the perfect layout, color palette and design elements that bring your concept to life ,with your company's image in mind.
PRINTFLIX offers a wide range of graphic design services to assist businesses in developing a strong position in their target industry.
Whether you are interested in logo designs, marketing brochures, newsletters, direct mail pieces, trade show displays or point-of-purchase designs, our professional and skilled graphic design services team is here to create your vision.​
Photography
We Specialize in Newborn, Family Portrait, Products, Jewelry, Head Shoots, Real State & Special Occasions Photography.